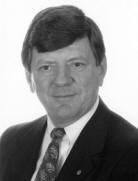 Following are just a few of the great things people are saying about Gary's Seminars and Training Programs:
"This has been the best seminar that I have ever attended. The information discussed, the handouts given, and the instructor were all exceptional. I would recommend this Management seminar by Gary Bates to anyone."
--Craig Anderson, Sinclair Oil Corporation, Salt Lake City, UT
"This was a fantastic Management seminar. I would highly recommend it."
--Paul Fredericks, US Bureau of Land Management, Portland, OR
"After attending many Management seminars, Mr. Bates is the only one who made me think about certain aspects of my daily routine."
--Vance Hohn, VP, Denham-Blythe Co. Inc., Goodlettsville, TN
"This course was excellent. It was well taught by Mr. Bates."
--James Davis, Martin & Martin, Las Vegas, NV
"Your presentation on Effective Project Management made a strong, positive impact on our management group. Quite aside from all of the positive feedback I received on you, I think they appreciated your direct, no-nonsense approach, strengthened by the authority of your years of experience."
--Richard Long, BSC Group, Boston, MA
"This seminar was like the 'Code Book' for great Engineering Management."
-- Kevin Terry, Thomas Engineering Co., Ithaca, NY
"I enjoyed the seminar tremendously. It was informative and interesting. It challenged me to evaluate my management style and make room for improvements."
--Enrique Gadia, Obra Homes Inc., San Antonio, TX
"An exceptional course. Had I taken this course before, I could have avoided major management blunders."
--Mitch Constant, District Engineer, Indian Health Service, Pinetop, AZ
"I found this course to be informative and provide tools for real-world application that I can use daily."
--Robin Dickerson, Sr. Project Manager, Project Design Consultants, Bakersfield, CA
"This Management seminar was crammed full of information to better my career."
--Tim Mulrooney, Allen & Hoshall Inc., Memphis, TN
"Mr. Bates is an excellent presenter. He gives meaningful insights into Engineering Management."
"A well-paced and informative course. I would recommend this course to any engineer in a managerial role."
--Brian Goodwin, Perspective Engineering Inc., Acworth, GA
<< Gary's Seminars and Training Programs